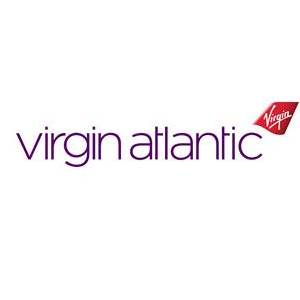 Virgin Atlantic Airways
17

Members
Specialities
Global, Sustainability, DE&I

There's a new generation of people and businesses transforming the world of work, prioritising people, creativity and imagination. Who are doing business on their own terms - and want to travel in much the same way.
Virgin Atlantic for business is the new face of corporate travel that embraces the dynamism of business today. We're bringing a fresh focus to the way we recognise and empower the decision-makers who manage the modern business traveller's needs. Built for those who want to be part of, and help pilot, the new positive commercial landscape, it's about creating a brilliantly different travel experience for the individual, and a more sustainable, inclusive and diverse industry for all of us. Making sure our partners have the right content and tools to book Virgin Atlantic. And as always, with the warm, one-to-one service from our world-class sales support teams whenever they need them. It's business that's personal.
Virgin Atlantic with Delta Air Lines® is an airline partnership that truly redefines transatlantic business travel. We offer competitive fares and a network of over 200 US destinations, together with convenient travel planning, co-location at key international airports and rewarding mutual loyalty programmes. Experience service that is intuitive and personal, innovative products and stylish comfort as well as WiFi on all transatlantic flights. In fact, with Delta, we're the most connected transatlantic airline partnership.