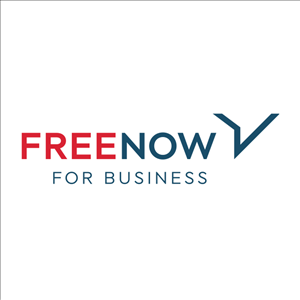 FREE NOW for Business
26

Members
Specialities
Business Travel, Taxi, Private Hire Vehicles, Mobility, Sustainability, Travel Management

FREENOW for Business is a multi-mobility solution for companies and their employees, operating in 10 countries and 100 cities in Europe.
FREENOW for Business isn't just about getting clients to a meeting or the airport, it's about empowering businesses to make smarter and more sustainable mobility decisions. It's about helping their staff to move freely whether that's across ride-hailing or micro-mobility, and it's about working with regulators and governments to allow the cities that we are part of thrive.
Bringing this purpose and vision together we believe we can become the number one choice for customers, clients and communities with our truly enjoyable, sustainable and customised urban mobility experience across every European neighbourhood. Backed by the BMW Group and Daimler AG, FREE NOW for Business has 30,000 client companies across Europe who have chosen us for simplified, safe and cost-controlled transport.