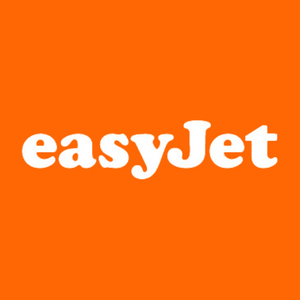 Specialities
Flights, Hotel Accommodation, Car Hire, Holidays, and Business Travel

easyJet is Europe's leading airline offering a unique and winning combination of the best route network connecting Europe's primary airports, with great value fares and friendly service.
easyJet flies on more of Europe's most popular routes than any other airline and carried more than 96 million passengers in 2019 – more than 16 million travelling for business. The airline has over 300 aircraft on nearly 1000 routes to more than 150 airports across 35 countries. Over 300 million Europeans live within one hour's drive of an easyJet airport.
easyJet aims to be a good corporate citizen, employing people on local contracts in eight countries across Europe in full compliance with national laws and recognising their trade unions. The airline supports a number of local charities and also has a corporate partnership with UNICEF which has raised over £14m for the most vulnerable children since it was established in 2012.
The airline takes sustainability seriously and is the first major airline to offset the carbon emissions from the fuel used for all of its flights. The airline sees this as an interim measure until new technology becomes available to de-carbonise aviation. In the meantime, easyJet will continue to support innovative technology, operate efficiently and aim to fill most of its seats. Since 2000, we have improved our carbon emission per passenger kilometre efficiency by over one third and we have a target to reach a 38% reduction by 2022.
| | |
| --- | --- |
| Website | http://www.easyjet.com |
| Telephone | 8444530232 |
| Industry | Aviation and Aerospace |
| Type | Public |
| Headquarters | Luton |
| Company Size | 10,000+ |
| Founded | 1995 |